Gosh, I remember back in the day when a tripod and remote were my best friends. Or my only friends, haha. I didn't have photography subjects back then so I practiced everything on myself. Anyhow... it sort of lost it's magic and I think I kind of forgot about the fun and ease a tripod brings to a self- portrait shoot.
I have been blogging my outfits on a separate shoot called
"Lavenda's Closet"
, but quickly realized it wouldn't be frequent enough to hold it's own. Instead of posting solely there, I will be combining these shoots with my LAVENDA blog- right here!
Now that I have rediscovered my tripod, this will be a lot easier and hopefully more frequent.
So, for Christmas this year I found myself overwhelmed with the amount of presents that were "spot-on", like this
Marc Jacobs
clutch from my little brother.
These green trousers from
JCREW
were another favorite my husband, Jelani. The beanie came in my stocking from Santa, heehee.
The tank underneath is by TART, the cardigan from
Rhapsody Boutique
by
LA Made
, and the "L" necklace from Nordstrom.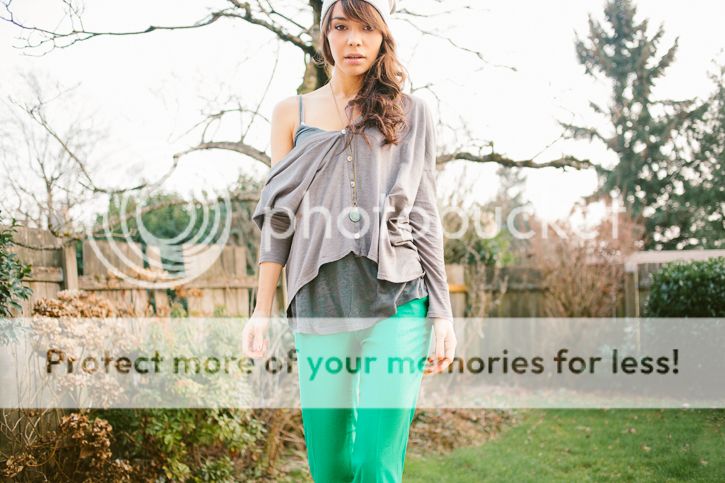 These
TBA platforms
are a fun little treat I picked up at the
Solestruck
Sample sale. There were marked down like 90%.
I can't wait for Spring to arrive so that I can wear these outfits for more than a quick run outside. It's cold enough to snow these days, but not quite wet enough... PS Check out
Kelly Peach
for hair color and cuts. She did my beautiful new auburn look!